Inspiring people.
We power human communications for people who want to inspire, educate and engage their audiences by nurturing clarity and creating measurable results.
See our work
Educating people.
Whether you're launching a product, running a nurturing campaign or holding a live event we support you in educating your market.
See our work
Engaging people.
Fuel supports you to engage with your audience and integrate with other channels.
See our work
So, what is a Cookie anyway?
We've all been asked a thousand times recently if we "consent to cookies". It does seem a bit unreasonable to assume that everyone is in-the-know and can make that decision.
Stuck in the lift with Oliver Wilson.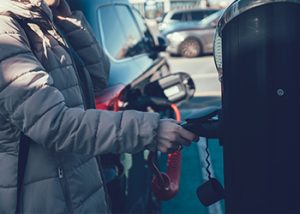 Why consider electric cars.
Changing dynamics of education.
Our work with one of the world leading education brands introduced us to the rapidly changing dynamics of education.
Simple messaging.
Bringing Focus, Purpose, Value to content marketing.
Things I wish I'd been told before I went into marketing.
It's the perfect time for a CMTO and women are in pole position.
Stuck in the lift with Dean Morris.
Stuck in the lift with...
The future of marketing needs tech, but let's not forget about the humans.
Powering human communications, we go beyond simply smart and clever to deliver really helpful solutions.
We exist to craft and invent effective outcomes for every client we support.
Welcoming athletes to team Nike.
Immersing Dell EMC's channel in a new vision.
Dramatising Fortinet's security fabric.
Providing Thin Client customer choice.
Strategic.
Strategic Brand Planning
Business Transformation
Campaign planning
Integrated Marketing
Global campaign planning
Full Go to Marketing management
Brand development
Storytelling
Sales Support Material
Live event properties
Creative.
Design for business
Customer Journeys
Campaign Microsites
Content creation
Content marketing
Nurture Campaigns
Event communications
Copywriting
Motion graphics
Concept creative
Integrated creative
Communications.
Savings Calculators
Exhibitions
Trade show management
Event Booth design
Conference creation and management
Engagement tools
Internal communications
Experiential
SEO
PPC