Communicating a smooth transition to Windows 10 with Dell Wyse and VDI.
We worked with Dell to ensure its sales team was armed and ready to communicate how enterprises can retain their legacy apps whilst seamlessly transitioning to Windows 10 with VDI.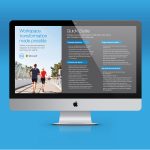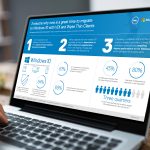 Focus.
A collaboration between Dell and Microsoft needed to be communicated in a way that enabled their marketing and sales teams to connect with enterprises who wanted to keep their legacy apps, yet still realise the security and cost benefits of a Windows 10 migration.
Purpose.
With customers under the belief that their legacy apps were holding them back, Dell required customisable, tailored assets to communicate how VDI is a great way to solve this problem. Dell needed a messaging strategy and content creation to communicate that Dell Wyse thin clients in a VDI environment, powered by Microsoft Windows 10, provide customers with a way to retain their legacy apps while still accessing productivity and security.
Value.
Fuel planned and created a strategy to support Dell's sales teams in striking conversations with customers who had known issues with legacy apps and needed a way forward to Windows 10 within a VDI environment. By devising a strategy, messaging and value proposition we created bespoke assets for Dell's Direct selling route and also its Channel sales, tailoring the messaging and content to each audience.
Our 'campaign in a box' strategy provided Dell with tailored messaging and a value proposition designed to strike valuable conversations with customers who believed their legacy apps were holding them back.
Get in touch