Your trusted advisor.
As professionals who pour our hearts and minds into what we do, only a consultative approach works – one where we are trusted advisors.
With a strong belief in our own communications, our ethos centres around trust, values, community and respect. Working closely and collaboratively with you, we help define, develop and execute innovative brand strategies and storytelling projects through Fuel's framework.
Fuel FOCUS on you and your brand. Delivering PURPOSE. Adding VALUE to your business. We employ a simple proven Fuel Framework to accelerate our customers' success. We use our "Fuel Framework" to drive success. Key to that success are our Fuel Discovery Workshops.
Collaborative, passionate and driven, we will help you INSPIRE your audience. Whether you're launching a product, running a nurturing campaign or holding a live event we support you in EDUCATING your market. Fuel supports you to ENGAGE with your audience and integrate with other channels.
DEFINING project clarity, stability and manageability. DEVELOP a backbone with which we can all work as a collaborative team that's designed to support you. EXECUTING a project on time, on budget and to your satisfaction.
Fuel Discovery Workshops.
Our framework is designed to help our customers ignite clarity, drive creativity and accelerate success. Key to this are our Fuel Discovery Workshops. These help us bring Focus, Purpose and Value to what our customer and agency team can achieve together.
Creativity is in our veins.
We have always been an agency that thrives on change and at the heart of everything we create is 'helpfulness' and 'understanding'. Only when we inspire are we a success.
Welcoming athletes into the Nike family.
Inspiring the next generation of athletic rising stars.
Showcasing Auto Trader as a digital, automotive destination.
Immersing Dell EMC's channel in a new vision.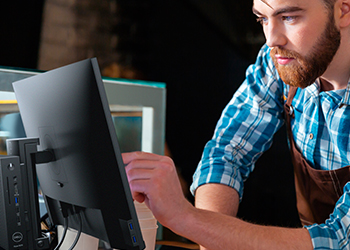 Providing Thin Client customer choice.
Supporting Dell EMC's Channel at Canalys Channels Forum.
Transforming the way schools recruit teachers with TES.