Facilitating Dell EMC's European channel partnerships.
We supported Dell EMC in building relationships with Europe's best Cloud Service Providers.
As an industry leader Dell EMC wanted to build on its relationships with the biggest and sharpest of Europe's new breed of Cloud Service Providers. The Dell EMC 2018 EMEA Cloud Service Providers Summit, in Berlin, was a way to brainstorm with some of the most exciting names in the business and create new and profitable hybrid cloud ecosystems.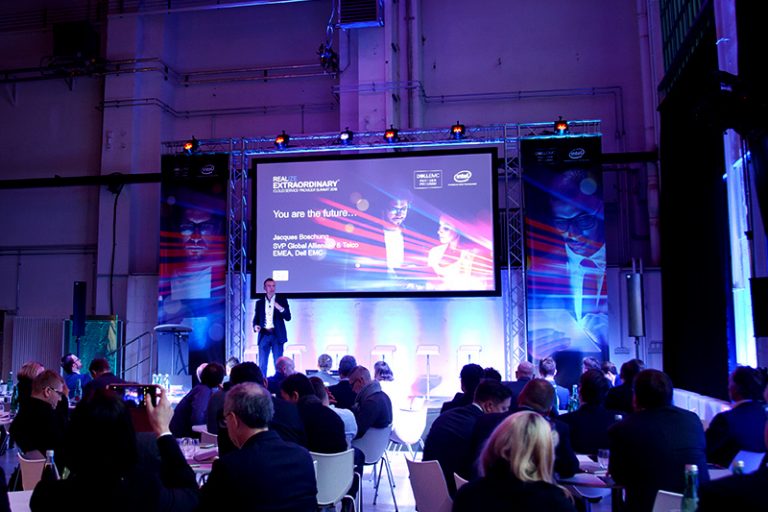 Focus.
We developed an event that had the internationally renowned Fraunhofer Institute, IZM in Berlin as its centrepiece. Here, guests could learn, network and strategize in an environment of internationally cutting-edge technology development.
Purpose.
We managed the entire event process alongside Dell EMC, including event scoping and planning and the entire communications strategy, as well as registration and event administration.
Value.
The Summit proved to be a highly successful way for Dell EMC to engage and spark partnerships with a new group of important industry players. Feedback from the event was universally positive and several valuable partnerships were made.
Dell EMC wanted to build new relationships with Cloud Service Providers and further strengthen its existing partnerships.
Get in touch