You've probably heard the phrase 'responsive website'. It's one of the top trends in the digital world today.
What does it mean & what are the benefits?
See our work
Wayne Lavender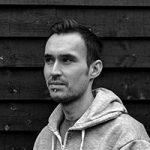 Why would a company decide to invest in a 'responsive website'?

What is a Responsive website?
Responsive website design (RWD), is the approach whereby design and development respond to the user's environment regardless of device, browser, screen resolution or orientation.
The aim is to provide the best layout to the user by altering the position of elements on the page depending on the device.
Give me an example.
Before Responsive websites.
There was a time when the majority of peoples desktop screens were similar sizes and websites were therefore built to cater for these by developing fixed width websites. These layouts would look the same when viewed on different screen sizes.
When mobile devices started to be used to view webpages, users would find a difficult experience having to pinch and zoom to navigate around the site. To get around these issues separate websites were built for mobile and desktop users.
So what changed?
Following a boom in smartphone and tablet device ownership, and the advancement in multiple screen sizes, the need for a greater website viewing experience became more important. Users who were once accessing websites solely from their desktop computer were now able to access the web through a range of devices. With this came the expectation to be able to view the same content on their touch device as they could on their desktop computer.
Building and maintaining separate websites for all these new devices was time consuming, costly and just not feasible and so a new concept was devised….. responsive website design.
The benefits.
With more and more users accessing websites through their devices and the ability to do this on-the-go, responsive websites have never been more important.
Add to this that Google is prioritizing mobile-friendly sites in its search results algorithm, it's essential to make sure your site is optimized for all devices, not just for mobile or desktop.
With this in mind, the digital team at Fuel are always keeping pace with the rapid advancements in technology to keep delivering cutting edge digital experiences to our clients.
About the author.
Wayne Lavender is a Digital Developer at Fuel Integrated.
More interesting reads...
Small details, big difference: 9 event tasks you can't afford to forget
Website features to power up product offerings
Building B2B personas that don't sound like robots