If your business is just starting out, whittle away at your messaging until you get a sharp point.
Simple messaging.
See our work
Kayleigh Bateman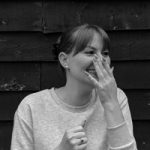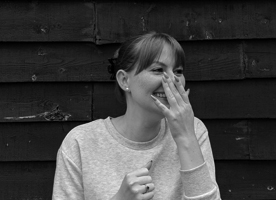 In a noisy world of communications, keeping your messaging clear and concise is the only way to be remembered.
When it comes to brand messaging, the best copy is always simple.
Persuasive brands keep it brief in order to convey only the critical aspects of their company, even oversimplifying what may be complex concepts in reality.
In a noisy world of communications, keeping your messaging clear and concise is the only way to be remembered.
Business founders can find it difficult to simplify their own offering, as they can be too close to the product. At this point founders can assume that their messaging is clear, but their target audience is struggling to understand the product's significance.
Commonly founders tend to describe  the product itself and the features that they personally find exciting, however buyers are looking for messaging that conveys any benefits the offering will bring to their lives.
Finding the words right from the start.
The words used to convey your messaging is sometimes left to last minute, whereas this should be something that is chosen from the start. It can shape your offering and help you when pitching to investors and raising capital.
Founders can run into difficulties when trying to find their voice, because they haven't met with enough buyers yet to work out which segments are best to target.
The best place to start with messaging is your positioning statement/value proposition. This will form the basis for all your messaging and communications. This is a declaration of who your business is, the value it offers and who to. This needs to remain true, relevant, motivating and distinct.
Whittle away at your message until you get to a sharp point.
Once you've found your voice a messaging brandbook or playbook can be a useful resource to easily convey your vision when training new team members. This also helps in keeping your messaging consistent going forward. Communicating your value prop is just as important as building your product.
Fuel can support your startup in clarifying your messaging and find your voice.
About the author.
Kayleigh Bateman holds the role of Senior Messaging and Creative Copywriter at Fuel Integrated. She joined Fuel's team from Vitesse Media where she was the Editor-in-Chief of Information Age.
More interesting reads...
Small details, big difference: 9 event tasks you can't afford to forget
Website features to power up product offerings
Building B2B personas that don't sound like robots