Julie Page, Talent Manager at Fuel Integrated, shares why her Dad is such an inspiration to her.
#Inspiring People: My Dad (Maurice)
See our work
External Contributor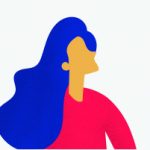 My Dad, Maurice, was my hero and I inherited the following traits from him which allowed me to create and develop a successful career in HR. These traits were kindness, a sincere interest in people, attention to detail, and most importantly, the belief to always 'do the right thing'.


He worked as an Accountant at West Midlands Police HQ in Birmingham City Centre.  As a shopaholic, I would regularly get 'retail therapy' in Birmingham and then go to his office to wait for him to give me a lift home. I always felt so proud walking through the massive turnstile doors, signing in and going to my Dad's office, where I would sit and watch him liaise and support his staff, who clearly respected and valued his opinion. I knew then that I wanted a career where I would engage with people and 'add value' through my compassion, care, sincerity, integrity and thoroughness.
One Sunday in Church, the Sermon was about compassion and caring and Maya's quote was read out. Maya Angelou was an American civil rights activist.
I quickly got out my notebook and jotted it down as these words resonated with me and I felt empowered that morning.
"I've learned that people will forget what you said, people will forget what you did, but people will never forget how you made them feel." - Maya Angelou
The Vicar had used the example of the Russian Doll; a doll which is actually many dolls as smaller versions are inside the doll. After the sermon, over a coffee, he confided in me and said, 'sometimes I feel like that smallest doll'. My instant reaction was to give him a hug as I felt so humbled that he had chosen to share his vulnerability with me. I vowed to always remember this and to never act in a way that would make anyone feel like the smallest doll!!
My first main job in Industry was in a Manufacturing company in Gloucester.  I was in my mid-twenties and was a Personnel Officer, reporting to a Personnel Manager who tended to remain in his office and deal with HR problems when they came to him.
My approach was the opposite and I would do a 'walkabout' each morning to see what was happening on the shop floor and what value I could add in this regard. As there was a permanent night crew I returned during my first few weeks to introduce myself to them. This was quite a scary adventure for me as it had never been done before, but I felt it was the 'right thing to do'. The Union rep met me that evening and introduced me to each of the night team, about 30, as they worked at their individual workstations, injection moulding, which was noisy and dirty!
Each employee shook my hand and was very respectful and friendly towards me.  The following morning I was called into the MD's office who told me how valued the guys had felt from my visit and how this was the first time in 10 years that they had seen a face from HR!  The Union official had been in to see the MD that morning to convey his thanks and appreciation and this again was unique. You can imagine how pleased I was that I had gone with my instinct and how I added value to this organisation through meaningful, effective relationships as I gained their respect and trust.
My Personnel Manager remained the same, sat in his office, waiting for problems to arise!
When I moved from Cheltenham to Chelmsford for personal reasons back in 1996, I was employed as an HR Manager in a manufacturing organisation and I experienced Unions once more.  This time I saw how Management would 'play games' with the Union Reps in order to achieve their yearly pay rise. Sitting on the opposite side of the table to the Union Reps, I would see them redden as they listened to the underhand strategy put forward by the MD and his Directors, knowing it was a ridiculous offer, but keeping their true intentions for the endgame so they would give the bare minimum.
Some may say this is how you negotiate but seeing the reaction from the Reps made me feel this was not necessary or productive.   As you can imagine, there was no effective relationship between the Management and employees and we soon had a largescale redundancy programme.
However, once we had restructured and developed a new leaner Management team and workforce, I was able to rebuild and develop this feeling of trust and respect amongst my fellow Managers and their workforce.  Through a sincere, open and realistic business/HR strategy we developed a productive, happy team who felt they were working for great leaders and a successful company and this then became the norm.
As my Dad and Maya taught me,  if you treat people fairly and respectfully, they will feel empowered and will respond to you in a favourable way. Your people are your most expensive asset, so make them feel priceless and they will reward you forevermore. Always remember, and more importantly, act upon it.
We want to know who Inspires you. Join the conversation.
@FuelIntegrated #InspiringPeople
Find out more
About the author.
Julie Page is the Talent Manager at Fuel Integrated.
More interesting reads...
How to transform your digital tools and fix leaky sales pipelines
Small details, big difference: 9 event tasks you can't afford to forget
Website features to power up product offerings