Kayleigh Bateman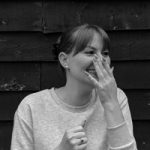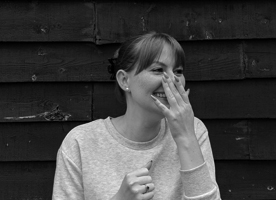 Skills for the hybrid role of chief marketing technology officer (CMTO) are in high demand and the majority of modern brands should be considering such a position, if they have not created one already.
Here's why. The CMTO is a cross between the chief marketing officer (CMO) and the chief technology officer (CTO), focusing on technology choices to achieve data driven marketing.
The ideal candidate for this role would be an individual who knows how to confidently make technology choices to support the business, in addition to understanding quantitative analysis from big data.
There are already thousands of women in marketing roles both within technology and non-technology companies. Although, female CTOs may still be a rarity, female CMOs are not.
The Women Count 2018 report found that FTSE 350 firms without women on executive committees achieve an average net profit margin of just 8.9%.
When female representation is increased to 25% the average net profit margin increases to 13.9%.
Female executives.
Women Count is the third annual report by The Pipeline, that tracks and analyses the number of women on Executive Committees of FTSE 350 companies.
Despite several reports revealing similar findings, the number of women on executive committees remains at just 16% – a figure that has not moved since 2016. With men reported to hold 95% of 'profit and loss' roles, research has found that women currently perform more 'functional roles' such as HR, marketing, legal and compliance.
However, the role of marketing is changing and the women in these roles are in timely positions to step into the C-Suite and lead a new generation of results-driven marketing.
Previously marketing was kept from the C-Suite, because it was seen as a cost centre rather than a revenue generator. However, marketing's true value is finally being realised and it is now viewed as a systematic and measurable process. Much like the recent evolution of the CTO's role to 'mission critical' and one finally worthy of the C-Suite.
Technology driven.
As the role of CMO becomes ever more technology-driven, the post now requires a candidate who can drive revenue, build a rich audience and leverage data. Many of these rising female CMOs are now in pole position for the role of CMTO, which looks set to become the next major C-Suite role of every company.
Several years ago analyst Gartner forecasted that by 2017 the CMO would be spending more money on IT than the CTO. Technology is now a large part of marketing, used to recognise strategies that will realise the best ROI across all marketing initiatives.
Whereas, traditionally CMOs focused on the product in question they have been increasingly required to work alongside digital directors. Despite both roles working to build a strategy that combines data evidence with the success of a product, the hybrid role of CMTO ensures the brand is leveraged in the most effective way to cover all aspects of a modern successful campaign; strategy, creativity and data analytics.
The CMTO has a holistic view of their customer and therefore is better positioned to foresee upcoming changes in the market.
Combining the growing number of female CMOs working closely with digital teams and research that proves female representation in the executive suite can increase your bottom-line, the role of CMTO is naturally only a stones throw away.
About the author.
Kayleigh Bateman holds the role of Senior Messaging and Creative Copywriter at Fuel Integrated. She joined Fuel's team from Vitesse Media where she was the Editor-in-Chief of Information Age.
More interesting reads...
Small details, big difference: 9 event tasks you can't afford to forget
Website features to power up product offerings
Building B2B personas that don't sound like robots