At Fuel, we pride ourselves on Inspiring People daily. In these recent challenging times, we want to know who inspires you and why.
Inspiring People.
See our work
Kayleigh Bateman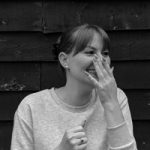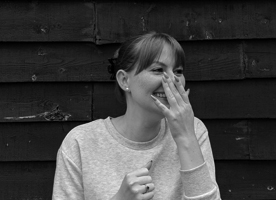 2020 has been a very challenging year for all of us. Recently, we have experienced unprecedented times full of change and strife, but also several victories.
Whenever we experience times of difficulty there are always people who step out and inspire others to remain motivated. We can learn powerful lessons from those who inspire us. Furthermore, we can go on to use these lessons to inspire people in our own lives. There is no single, clear answer to what makes some people inspirational and how or why they seem to motivate others – we are all different and are inspired by different things.
Here at Fuel, we strive for inspiration and are proud to be Inspiring People on a daily basis. We're looking to feature stories that highlight extraordinary individuals who have overcome incredible challenges, led others and inspired real change.
Who's inspired, influenced or motivated you to live with more courage and awesomeness? Who's inspired you with their various achievements, attitudes, values, or actions? What characteristics do they have and how does this tie back into your everyday life, or career? What changes, in your own life, have you made as a result?
As you continue to inspire others, we want to know who's inspiring you and why. Share your thoughts with us:
@FuelIntegrated #InspiringPeople
We're Inspiring People. Who's Inspiring You?
Steve Tolton, Managing and Executive Creative Director at Fuel shares why he's proud and inspired by his team.
Read more
Lee Brilleaux.
Dr. Feelgood blues singer and musician.
"While success came quickly to him and his band mates, Lee always remained gracious, grounded, good-humoured and repeatedly "cut-to-the-chase" to connect wonderfully with his audience or those around him. Mr Rock-n-Roll Big Shot he was not. He knew where he was from, and sought to help others reaching for the success he had had." – Steve Tolton, Managing and Executive Creative Director
#InspiringPeople: Lee Brilleaux, Dr. Feelgood blues singer and musician.
Steve Tolton, Managing and Executive Creative Director at Fuel, shares why Lee Brilleaux inspires him.
Read more
Dame Vera Lynn. 
Singer/songwriter and the nation's sweetheart who lifted the spirits of those facing times of uncertainty, through generations.
"Vera's longevity, passion for her country, and willingness to stay hopeful, even at the worst of times is an inspiration to me and no doubt has been an inspiration to thousands of people throughout her long career." - Kayleigh Bateman, Senior Messaging & Copywriter
Wally Morris.
"The more effort you put in… the more you get out!" Father of Dean Morris, Operations Director.
"Something that I have always lived by and was encouraged to do, in both a personal and professional capacity, making sure 'the effort I put in is to the best standard possible. That not only benefits me but hopefully those around me too." - Dean Morris, Operations Director
#InspiringPeople: My Dad (Wally Morris).
Dean Morris, Operations Director at Fuel Integrated, shares why his Dad is an inspiration.
Read More
Dr. Rangan Chatterjee.
GP & author who focuses less on medicine and more on healthy life changes.
Read More
"Dr. Chatterjee's "The 4 Pillar Plan" was a life-changing read for me. It completely opened up my mind to how the technology we own, our relationships and our diets have a profound impact on our health and happiness, and how by making small changes we can lead much happier and more fulfilled lives." - Charlotte Tyler, Senior Account Manager
Eddie Mabo.
Indigenous Australian man known for his role in campaigning for Indigenous land rights.
"The British claimed that Australia was "terra nullius", no one's land when they first arrived in the late 18th century. Eddie's campaign challenged this, fighting for what he believed was right, and was never going to give up. He took the fight all the way to the Australian High Court where they eventually ruled that Aboriginal and Torres Strait Islanders as the traditional owners of their land changing native land rights forever.

How can you not be inspired by Eddie's fight and determination? For myself and many other Australians, this highlighted an unjust we had all been living with, and to see it brought out into the open and rectified by one man who had the courage to stand up and say enough is enough. Unfortunately Eddie past away in January 1992, 5 months before the Court announced its final verdict. This landmark decision is now known as the Mabo decision." – Brendan Vincent, Head of Creative
Dolly Parton.
American icon, singer, songwriter, actress, author, businesswoman and humanitarian.
"You'll never do a whole lot unless you're brave enough to try." - Dolly Parton.

"Dolly is a delight. Despite her humble beginnings, she's proven herself not only as a talented musician and performer but also as an astute businesswoman. She has a magnificent sense of humour and treats everyone with kindness and understanding and you'd be hard-pressed to find anyone with a bad word to say about her. We can all learn a lot from her." – Lucy Nye, Project Manager.
Voicing IGEL's success story. 
Read about the Fuel Team's trip to Nashville.
Read More
Edna McKegg.
Silent Feminist, Independent Career Girl and Stay at Home Mum.
"What better role model; an unsung, versatile woman who excelled in all aspects of life to the best of her ability in her own, unique way." - Alex Calton, Head of Client Service.
Patricia Elcock.
Grandmother. "She always had time to love and care for her family, friends and neighbours. She always made time for people."
"My grandmother was simply amazing, she shaped me in every way, grounded me, and inspired me to be eternally happy." - Jim Thompson, Digital Developer at Fuel Integrated.
#Inspiring People: My Grandmother (Patricia Elcock).
Jim shares why his Grandmother is an inspiration.
Read more
Mark Calaway.
American wrestler, better known as 'The Undertaker'.
"Calaway is an American professional wrestler and is widely regarded as one of the greatest professional wrestlers of all time. Such was his dedication to his craft he did not break character in his 30 plus years of work. His loyalty to the company he worked for, aptitude for the business, and the respect from his peers are all great qualities, regardless of the profession, and inspires me to be the best I can in my own career." - Wayne Lavender, Digital Developer.
Steve Jobs.
American entrepreneur and co-founder of Apple.
"Designing with users in mind." - Adam Lonergan, Head of Communications at Fuel


Carl Sagan.
American astronomer, planetary scientist and author.
"Imagination will often carry us to worlds that never were. But without it, we go nowhere." - Carl Sagan

"Carl Sagan's words have always had an impact on me. Whether it be explaining the 4th dimension in a digestible way or his famous Pale Blue Dot speech, reminding us to deal more kindly with one another and look after this world, the only home we've ever known." Chris Bardy - Motion Creative.
Beth Hanson.
College art teacher.
"Beth was passionate about giving people the opportunities to do things for themselves." - Jane Tolton, Company Secretary.
#Inspiring People: Beth Hanson, art teacher.
Jane shares why her art teacher was such an inspiration to her.
Read more
My Dad (Maurice) & Maya Angelou.
Father. "Always do the right thing."
Julie's Dad was her hero who inspired her to always do the right thing, echoed in a quote from a civil rights activist that she heard read out in Church one Sunday.

"I've learned that people will forget what you said, people will forget what you did, but people will never forget how you made them feel." - Maya Angelou
#Inspiring People: My Dad (Maurice)
Julie Page, Talent Manager at Fuel Integrated, shares why her Dad is such an inspiration to her.
Read more
My Dad.
Businessman, father and friend.
"The person who inspires me most is my dad. His dedication and determination to everything he has ever done is an example I have always tried to follow. From humble beginnings, he has built multiple successful businesses and always ensured that my family had absolutely everything we could ever want for. He is a role model as a businessman, father and friend." – Oliver Wilson, Digital Account Director.
More interesting reads...
Small details, big difference: 9 event tasks you can't afford to forget
Website features to power up product offerings
Building B2B personas that don't sound like robots