Kayleigh Bateman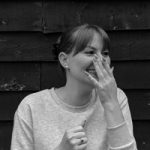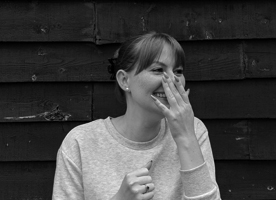 Successful companies have proven time and time again that it doesn't matter where you start out – only determination, courage, faith and hard work will get you to where you want to be.
Like any start up, finding readily available space to birth and nourish your business idea can be tough especially at short notice and if you're starting with limited resources well, it's even tougher.
Fuel started in our founder's garage in Essex – with room for three, before heading off to London's west end a year later. Today the agency's creative base is back in Essex, with satellite offices in London and San Francisco.
Garages, attics, lounges, dining rooms, sheds – they've all been pressed into service over the decades as the birthplace of wonderful businesses. Here's a selection of some that you may not have realized started their histories in the humblest of surroundings.
Google.
In September of 1998 Larry Page and Sergey Brin, both graduates of Stanford University, rented a garage from their friend Susan Wojcicki. The garage would be the backdrop to the birth of the world's most famous search engine, which was created with the aim of organizing and maintaining different kinds of information on a single platform to be accessed by people globally. Google went on to develop several other websites and applications such as Gmail, Google+ and Google Drive.
Microsoft.
Microsoft was created in a small Albuquerque garage by Bill Gates and his friend Paul Allen in 1975. Working in collaboration with IBM they secured their first operating system license for $80,000. Later the duo created Windows, which today is the most widely used software globally.
Amazon.
In 1994 Jeff Bezos founded Amazon.com in a garage in Washington. Initially he started the company as an online bookstore, with an original investment of $40,000 to enable users to order books for delivery to 48 different countries. He sold his first book in 1995 and since Amazon has grown into the largest online shopping platform in the world.
Disney.
Disney was launched by Walt and Roy Disney in 1923, from their uncle's garage. Their first films were created in 1923 called "Alice Comedies," which were a part of the original Alice in Wonderland animation series. Despite Disney's early struggles to secure investors, it is now a leading name and one of the highest-earning media houses in the world.
Hewlett-Packard (HP).
HP was founded by two friends, Bill Hewlett and Dave Packard, in Packard's garage in 1939. With only an initial investment of $538, HP received it's big break when Walt Disney bought eight audio oscillators (HP200A) to improve the sound system used for the movie Fantasia. Today, the Palo Alto based garage is known as the birthplace of Silicon Valley.
Apple.
Steve Jobs and Steve Wozniak founded Apple in 1976 reportedly in Jobs' parents garage, however this was later debunked by Wozniak who said this is "a bit of myth". According to Wozniak the California based garage was not used for designs, prototypes or planning but was used as a base for the company in the early days. The Apple I was sold to a local store for $500 as a motherboard, before the Apple II was created. Their big break came when they launched their Macintosh line of products, later including Mac computers, iPhones, iPods and iPads.
IKEA.
Launched in 1943 from a small farm in southern Sweden, the company grew into a retail powerhouse now in 40 countries. Originally a mail-order business, selling pencils, postcards and other merchandise, the name derives from the initial letters of Ingvar Kamprad and of Elmtaryd and Agunnaryd. The first Möbel-IKÉA store was opened in Älmhult, Småland, in 1958.
A dying breed.
The era of launching a startup in a garage, attic, dorm room, etc is waning for several reasons. Entrepreneurs are generally social people who nowadays gain access to incubators and seed accelerators to work with like-minded individuals, something that can't be achieved from a garage. Furthermore with more sophisticated solutions now available, market intelligence is more important than ever to discover new opportunities and customer needs.
About the author.
Kayleigh Bateman holds the role of Senior Messaging and Creative Copywriter at Fuel Integrated. She joined Fuel's team from Vitesse Media where she was the Editor-in-Chief of Information Age and an advocate for diversity in the tech sector. Kayleigh has worked as a journalist for TechTarget, Computer Weekly, CRN UK and WeAreTechWomen, whilst having contributed to the FT, Times, BBC and BCS.
More interesting reads...
Small details, big difference: 9 event tasks you can't afford to forget
Website features to power up product offerings
Building B2B personas that don't sound like robots