How to ensure it's 'business as usual' when your workforce is staying at home to save lives.
Coronavirus: A message from the 'boss'.
See our work
Kayleigh Bateman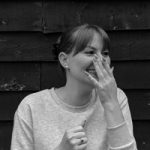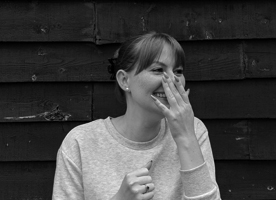 With the ongoing global outbreak of Covid-19, current Government advice is for everyone to stay at home, and practice social distancing, except in specific situations.
Employers around the world are supporting their teams to take these steps, including companies up and down the UK who are finding new and creative ways to work from home.
But what do employers say to their people who have suddenly been plunged into lockdown and, for many of them, isolation? What advice can be offered to ensure we remain both physically and mentally strong? How will we continue to connect as a close-knit team and function as a business?
Here are the words of encouragement that my 'boss' (btw: he really dislikes that word) and Fuel's Founder, Managing and Executive Creative Director, Steve Tolton shared with us recently in these challenging times.
Firstly: Meetings!
(the pesky but necessary virtual ones of course.)
Don't set more meetings than is really necessary. I know it's tricky.
Consider having a WhatsApp, Slack or Messenger call instead.
Use the app's core 'chat' functionality to check if someone's available first. Think of it as a genial prod or nudge.
Record your calls (…when it comes to privacy I think we are all adults), as it will help with the 'whirl of things going on' and it avoids having to ask 'what did you say again?' in isolation – when you can't just go over to someone to verify. It just helps with the newness of this 'experience'.
Prepare. Be concise. Have an agenda.
Whatever the interaction think carefully about what you want to ask and know – have an agenda and set a realistic time for all interactions.
This makes it easy for others to 'get' what you are after, and to deliver on their feedback. Then you can get on with delivering support and answers to others.
The above sounds counter intuitive and a little cold, but it doesn't have to be, and does not need to rule-out your natural warmth of conversation.
 Which leads me to: Save-up the small talk!
I know it's counter-intuitive and, being of proud quarter-Irish descent, personally I love the 'Craic' or banter.
But let's save it for the mornings – over Slack, before we have our stand-up and the evenings – again over Slack' to say Goodnight. While we are making our morning tea, or slipping off our 'virtual-jackets' at night.
I miss both these aspects, and I'm missing you guys already.
 My home's not an office FFS!
I fully appreciate that kitchen tables are not desks. Nor are kitchen chairs office chairs. So my heart goes out to those with numb bums, aching backs and arms.
Therefore if you wish I really am happy to look into getting your office chairs (at least) to your houses.
But I think anyone wishing to have their chair should ask soon, before the very-likely lockdown comes in to force. [NB: This was written before the UK lockdown was advised]
 Create more in less time. It can be done.
I'm sure you've seen advice like this on the inter-web already.
Make sure you keep yourselves well hydrated.
Don't work sitting down / still for more than 45 minutes out of every hour.
Prioritise your tasks and goals from 1 to 6 in the morning and 1 to 3 for the afternoon. Start with the small stuff. The small stuff only grows if you don't deal with it, and clear it out the way for the sh*t you really want to crush.
I worked from home a great deal for two years back in the early noughties, and the above worked for me. And I didn't know when it would end either.
Do not work into the evenings. Right now you should focus instead on looking after those you love, including yourself.
Finally, it's better to hit the sack early, take a notebook with you (for when you wake up at 3am). Then get up early and nail your nagging tasks before the worry-monkeys know you are awake.
Set yourself a default diary. You can see these principles at work in our weekly calendars. But we need to be more stringent with our own individual diaries in amongst the confines of our homes and the inevitable (however lovely) distractions.
Working from the office! No.
I know there is a temptation to go and work in the office, seeing as there's no-one there.
But this virus is a canny thing, and while some of you might relish escaping from the kids or your solitude, or you might simply want a different perspective, please avoid the office full stop.
I've been tempted myself, but let's stay put in our homes – safe and sound when it comes to office hours.
About the author.
Kayleigh Bateman holds the role of Senior Messaging and Creative Copywriter at Fuel Integrated. She joined Fuel's team from Vitesse Media where she was the Editor-in-Chief of Information Age and an advocate for diversity in the tech sector. Kayleigh has worked as a journalist for TechTarget, Computer Weekly, CRN UK and WeAreTechWomen, whilst having contributed to the FT, Times, BBC and BCS.
More interesting reads...
How to transform your digital tools and fix leaky sales pipelines
Small details, big difference: 9 event tasks you can't afford to forget
Website features to power up product offerings