Proactive steps are finally being taken by many companies to work towards a more inclusive workforce, but there's still a long way to go. 
Building a diverse, high performance culture
See our work
Kayleigh Bateman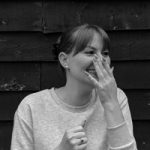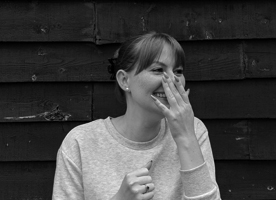 The topic of diversity and inclusion in the workforce isn't a new one, but it is something that many companies are finally opening their eyes and minds to.
Many recruitment teams are now beginning to focus their efforts on ways to establish a more diverse and inclusive team, for reasons more than 'a nice to have'.
Building an inclusive team can often present challenges for hiring managers, however the benefits of a diverse workforce are starting to become clear. According to research from McKinsey, gender-diverse companies are 15% more likely to see financial returns above the national industry average. Furthermore, ethnically-diverse companies are 35% more likely. In the UK specifically, gender diversity was found to increase EBIT by 3.5% with every 10% rise in diversity.
A lack of diversity means a lack of innovation.
A lack of diversity can result in stagnation, due to a team with too many similar personalities never challenging the status quo. Thus, innovation is stifled and business growth is restricted.
Therefore, a diverse and inclusive culture is imperative to a company's success and this is something that Fuel fully supports in its own recruitment and retainment process.
We fully understand that if our team didn't come from different backgrounds, cultures and experiences our creativity as an agency would cease.
Many of our customers have told us that they are also now realizing the value of a diverse team and that bringing in the collective ideas of those from different geographies, genders, ages, backgrounds, etc is enabling their company to better reflect their customer base.
What's the use in having a workforce that struggles to connect with its customer base? As a team, they will never understand their customers' needs. To be success, a company must mirror its customer base to fully understand its requirements. In the technology industry, for example, that means diversity at its strongest. Technology is used by all and should be designed, marketed and sold by all.
A mix of talent.
Proactive steps are finally being taken by many companies nowadays, to work towards a more inclusive and high performing culture. Talented individuals from different nationalities, genders, ages, ethnicities, cultures and professional backgrounds are being given the opportunity to come together and create one, dynamic workforce.
Steps are being made, however there is still a long way to go.
About the author.
Kayleigh Bateman holds the role of Senior Messaging and Creative Copywriter at Fuel Integrated. She joined Fuel's team from Vitesse Media where she was the Editor-in-Chief of Information Age and an advocate for diversity in the tech sector. Kayleigh has worked as a journalist for TechTarget, Computer Weekly, CRN UK and WeAreTechWomen, whilst having contributed to the FT, Times, BBC and BCS.
More interesting reads...
Small details, big difference: 9 event tasks you can't afford to forget
Website features to power up product offerings
Building B2B personas that don't sound like robots