4 ways to sell in co-marketing benefits to channel partners
Oliver Wilson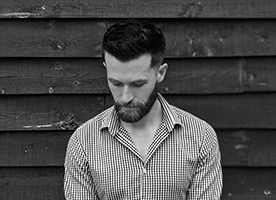 Not many people will go out of their way to do something for others if it doesn't benefit them.
That's quite hard to hear, isn't it?

And when you rely on Systems Integrators, VARs and Resellers as one of your key avenues for growth, it's all the more reason for you to prioritise, nurture and inform them of just how much you're willing to invest in rewards and training.

If you're in the middle of or have just finished revising your partner incentive program, you know the pain of trying to strike the best balance for you as a vendor and your partners. 
Putting in the work to cross every T and dot every I is fundamental, but generating interest and engagement amongst partners so your efforts are recognised is equally important.
Here are 4 effective ways to generate buzz and excitement around your new incentive programs. 
#1 Lunch and Learn
The traditional format of these events can be great if you've got bottomless budgets or your partners are all located nearby one another. But brands trying to reach partners at a national or global level will need to rethink how this format can work for them.  
Many third-party webinar platforms allow you to pre-record your content in advance and stream at specific times of day. This means you can schedule your webinar several times to satisfy different time zones without all of your team needing to be present at each event. 
There are also options for private comment streams so comments can be monitored if you choose or followed up at a later date. 
We've covered the learning bit, now let's talk about lunch. It could work it one of two ways:
A Deliveroo voucher (or the local equivalent) can be issued to the individuals that sign up to watch the webinar. This is the easiest way to deliver this logistically, but it can't be ensured that attendees will last the duration of the video, or turn up at all. The webinar recording can be sent as a follow-up to try and encourage participation if the individual isn't logged as attending.

The second option is to make the event less of a Lunch and Learn and more of an 'Attend our event and lunch is on us'. The end of the webinar would trigger a form where they can claim their free voucher. 
#2 Build your LinkedIn presence
Flooding the feed of your connections may result in them becoming tired of your content, and LinkedIn has been known to penalise serial posters by reducing their reach. Any piece of content you put out must have significant value to your audience, so ensure you assess everything you post with the following questions: 
Is this relevant to my audience?

Why should they care? 

Does it cover at least one or two key points/benefits I want to get across 
If you can share the quality of the assets you're producing through this channel, and the reach/impact/interaction is noticeable, it will help to set the bar of quality that partners can expect to receive when it comes to marketing collateral support. 
#3 Send a physical campaign kit 
Most people love the excitement of receiving packages in the post. So putting together a physical kit that explains the benefits of your co-marketing partnership, how it works and the financial incentives associated with your partner program will help you beat the clutter of an email inbox. 
Depending on how far your budget can stretch, you may look to send a kit per team or manager, or create smaller packages for individuals. 
#4 Consider sales rep SPIFFs on top of partner incentives
Most partner incentive programs focus heavily on the overarching business rewards, but failing to go into much detail about the SPIFFs could put individual salespersons off from pushing your offering. Having a document separate from your main partner program playbook will help sales reps recognise that you're taking them seriously.
Common SPIFFs include: 
Gift cards 

Food delivery credit 

Subscription 

Gadgets

Vouchers or cash value incentives 
Support your partners with compelling co-marketing collateral
We help some of the biggest tech brands in the world communicate their offering through partners. From deep-dive product messaging matrixes to high-level strategy and comms rollout – we can support your team with as little or as much input and delivery as you need.
To find out more about the ways we work with brands, get in touch for an informal kick-off conversation.
More interesting reads...
Small details, big difference: 9 event tasks you can't afford to forget
Website features to power up product offerings
Building B2B personas that don't sound like robots