Thought leadership.
At Fuel we provide articles of interest, written by our team and external contributors. If you'd like to contribute to the Fuel community, please do not hesitate to get in touch. 
Get in touch
#Inspiring People: My Grandmother (Patricia Elcock).
Jim Thompson, Digital Developer at Fuel Integrated, shares why his Grandmother is an inspiration.
#Inspiring People: Dr Rangan Chatterjee, GP and author.
#Inspiring People: My Dad (Wally Morris).
Inspiring People.
We're Inspiring People. Who's Inspiring You?
Share your thoughts with us. Who inspires you?
#InspiringPeople: Lee Brilleaux, Dr. Feelgood blues singer and musician.
Let's all work on our Wellness.
Spread wellness with your smile.
Every day is get to know your customers day.
Customer comms during Coronavirus.
Coronavirus: A message from the 'boss'.
How to ensure it's 'business as usual' when your workforce is staying at home to save lives.
Staying connected.
Power your Digital Transformation offer.
Strategic Creative Communications for businesses serving national and international markets.
The best movie of the year.
Don't know your what from your why? We can help.
Transformation. Getting to business-as-usual fast.
Brand experience – what is that?
Does anyone truly understand what brand experience means or feels like? What is it exactly? Can you put your finger on it? Feel it? See it, even?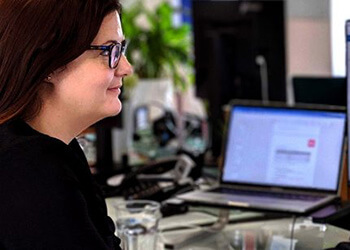 Becoming a Project Manager.
Fuel was founded in a garage.
Stuck in the lift with Alex Calton
Stuck in the lift with Steve Tolton
What are the benefits of investing in a responsive site?
What does 'responsive website' mean and what are the benefits of having one?
Are we teaching IT right?
Building a diverse, high performance culture.
Proactive steps are finally being taken by many companies to work towards a more inclusive workforce, but there's still a long way to go. 
How important is your working environment? Very important in my opinion.
Stuck in the lift with Charlotte Tyler
So, what is a Cookie anyway?
Finding a brand's voice.
Digital marketing isn't just about who can create the most beautiful ad or who has the best-looking website.
Stuck in the lift with Oliver Wilson.
Why consider electric cars.
Changing dynamics of education.
Bringing Focus, Purpose, Value to content marketing.
What's your content mission statement? What offers will they respond to an what are their needs? Use our value proposition canvas to make it easier.
Things I wish I'd been told before I went into marketing.
It's the perfect time for a CMTO and women are in pole position.
It's the perfect time for a CMTO and women are in pole position.
Stuck in the lift with Dean Morris.
The future of marketing needs tech, but let's not forget about the humans.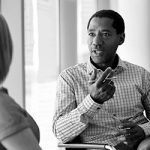 Powering human-to-human communications.
Strategic.
Strategic Brand Planning
Business Transformation
Campaign Planning
Integrated Marketing
Global Campaign Planning
Full Go to Marketing Management
Brand Development
Storytelling
Sales Support Material
Live Event Properties
Creative.
Design for Business
Customer Journeys
Campaign Microsites
Content Creation
Content Marketing
Nurture Campaigns
Event communications
Copywriting
Motion Graphics
Concept Creative
Integrated Creative
Communications.
Savings Calculators
Exhibitions
Trade Show Management
Event Booth Design
Conference Creation and Management
Engagement Tools
Internal Communications
Experiential
SEO
PPC